This is a project that I started because I wanted to be notified when a class at Cornell opened up. During Cornell's add-drop period in the fall and spring, if you want to get into a class that is full, you have to constantly refresh the student center page until someone else drops the class and a spot opens up for you. A quick Google search did not reveal any already implemented notification systems. So I decided to try and see if I could set up a notification system for myself. Continue Reading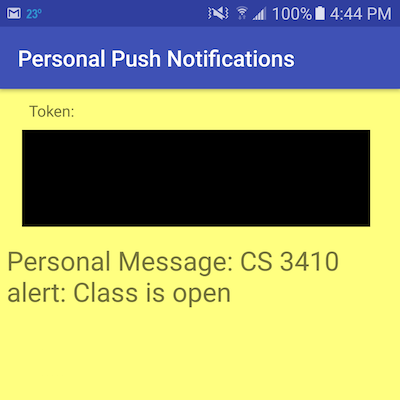 I am currently a freshman at Cornell University pursuing a Bachelors degree in Computer Science and I enjoy creating many different types of projects. I have programmed many awesome websites using Javascript, and I often go back to my first programming language, Java, when I want to whip up a quick android app or desktop utility. I use Javascript and Node.js to write my desktop automation scripts because I really cannot deal with bash syntax, and I use Ruby on Rails when I need a backend for my site (although I have experience with Django and Node.js servers). I also have a few years of experience using and programming Arduinos and electronic circuits, so I guess I can say that I know how to solder and program in C.
During my Pre-Collegiate years, I took several programming related summer courses, mostly through Northwestern's CTD. That's where I learned how to make web pages with HTML, CSS, and JavaScript and how to create database-backed applications using the Ruby on Rails framework. I have a great love for learning and I am always looking to expand my knowledge and learn more about subjects that really interest me, which has led me to some fascinating Massive Open Online Courses (MOOCs).
The first MOOC that I took was Coursera's Machine Learning, course, which was very interesting and has inspired me to study Machine Learning and Artificial Intelligence more in the future. My interest in Machine Learning also led me to another online course titled Synapses, Neurons, and the Brain. I also have learned about Node.js and MongoDB from a server side development course.
In addition to programming, I have also played soccer for over a decade on various teams and I have been doing Taekwondo for several years now. Some of my hobbies include juggling, rock climbing, music, and electronics. I also occasionally dabble in video editing and 3D modeling.